Standard data sets are constant and comparable data sets across all partners that can create benchmarks for measuring destination visitation.
The use of standard data sets allows for unprecedented metrics and benchmarking in a highly competitive and thriving industry. Wouldn't it be incredible to see how you are doing year-over-year compared to yourself as we well as other destination managers in your league? Now you can!
Standard data set brings in complete and standard groupings of insights that are measured across all Zartico partners. This allows you to see how the industry as a whole is performing as well as where you sit within those measurements.
Zartico's Integrated Data Model
The Zartico Integrated Data Model™ comprises the highest frequency and highest resolution geolocation data, spending data, and event data for both residents and visitors, and all event types. Zartico has licensed geolocation, spend and event data. These data sets along with public data sources and specific DMO subscriptions create the Integrated Data Model™.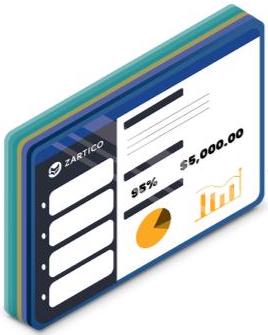 Data Brought by Zartico: Geolocation, spend, and event, dated back to January 1, 2019.
National/International Public Data Sources: Jobs, wages, weather, etc.
DMO Data Sets: • Subscriptions data (Key Data, CRM, STR, etc.) • Marketing (Google, Facebook, Instagram, YouTube, etc)
Below is a full list of standard data set we bring in and measure in the ZDOS®:
| | | |
| --- | --- | --- |
| Website | Google Analytics | All |
| Website | Website Contribution (Zartico) | All |
| Marketing | Google Ads | All |
| Lodging | Smith Travel Research (STR) - Weekly | All |
| Lodging | Smith Travel Research (STR) - Monthly | All |
| Lodging | AirDna Monthly Med | All |
| Lodging | AirDna Trend | All |
| Lodging | All The Rooms | All |
| Lodging | KeyData | All |
| Social Media | Facebook Post Insights | All |
| Social Media | Facebook Audience Insights | All |
| Social Media | Instagram - Audience | All |
| Social Media | Instagram - Media Insights | All |
| CRM | IDSS | All |
| CRM | SimpleView | All |
| Location Data | Near (Daily Location Data Licensed by Zartico) | All |
| Location Data | Near (Location Normalization) (Zartico) | All |
| Events | Predict HQ (Licensed by Zartico) | All |
| Events | Predict HQ School Holidays (Licensed by Zartico) | All |
| Visitor Spending | Affinity Spending & Demographics (Licensed by Zartico) | All |
| Visitor Spending | Visa Destination | All |
| Zartico | Place Categories (Zartico) | All |
| Zartico | Content Topics (Zartico) | All |
| Misc | BLS | All |
| Misc | Exchange Rate | All |
| Misc | National Parks Service | All |
| Misc | TSA Traveler Throughput | All |
| Tax | New Tax Standardized Schema | All |
| Marketing | Google Campaign Manager | Standard & Enterprise Partners Only |
| Marketing | Sizmek | Standard & Enterprise Partners Only |
| Marketing | StackAdapt | Standard & Enterprise Partners Only |
| Social Media | Facebook Ads | Standard & Enterprise Partners Only |
| Social Media | Twitter Organic | Standard & Enterprise Partners Only |
| Social Media | Youtube | Standard & Enterprise Partners Only |