Our advice on how to use your geolocation data effectively.
How do I get the most from the geolocation data through my Zartico partnership?
Start by outlining your key strategic questions (Where you want to go as an organization? What are you measuring most?)
Identify gaps in the current understanding or assumptions

made about your visitors.



Establish goals within the ZDOS™ to track activity against your strategic goals.

Request strategic analysis to

provide insights into the identified gaps that can't be seen within your modules.
What does Zartico geolocation data involve?
Our geolocation data involves 1.9 trillion observations that relate to over 50 thousand points of interest.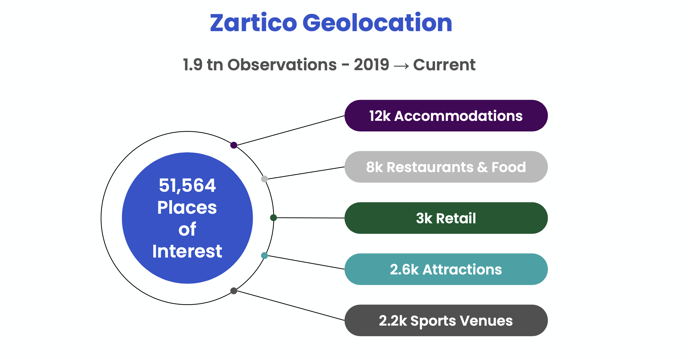 Zartico is constantly working to grow the insights and observations from geolocation data so the above numbers will continue to grow as well. The above are current as of November '21.
What are strategic questions I can answer with geolocation data?
Here are some examples of questions that Zartico has helped answer through dynamic visualizations and geolocation data:
Where do convention visitors travel? Who stays outside the block?

Who attended a youth sports tournament? Did this generate hotel stays?

Who stays longer out of two major events?

Are residents or visitors using my State Parks?

Who is visiting our museums, cultural and historic attractions?

How is a change from business to leisure travelers impacting my destination?

Where are people staying the night before visiting our National Parks?
Here is an example of a dynamic visualization from Visit Salt Lake, where you can see the differences since 2019 of where visitors are going within a destination (Note: each line equals one visitor's trip from one place to another). This was of great help to gain insights and collective discussion regarding supporting this shift in the visitor economy.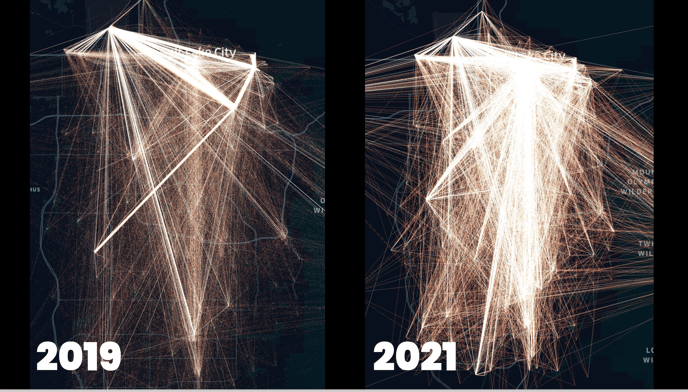 How does it help me to combine (or triangulate) my geolocation data with my other data?
As you are understanding your visitor economy, you get to choose between the different measures to look at. We've been focusing on helping you figure out the best data sets to use for the question you have. That involves evaluating multiple data sets to understand the "ground truth" -- the more sample sets that you have the greater stability and depth of the information you can glean from it.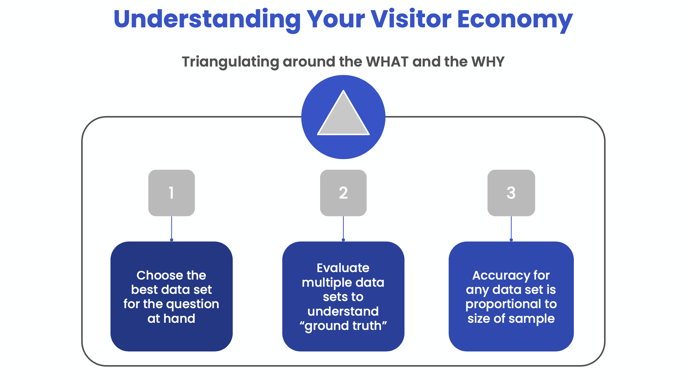 How do I combine my data to get the best view of my visitor economy?
Look at what are your leading indicators and lagging indicators. Your leading indicators tend to be the progress toward your initiative, looking forward through the front windshield at the road ahead, such as organic search. They need to be quick and directionally accurate but don't need to be as precise. They provide situational awareness. Your lagging indicators tend to be looking backwards through the rear window at the road you have already traveled. A financial indicator like revenue, for example, is a lagging indicator, in that it tells you what has already happened.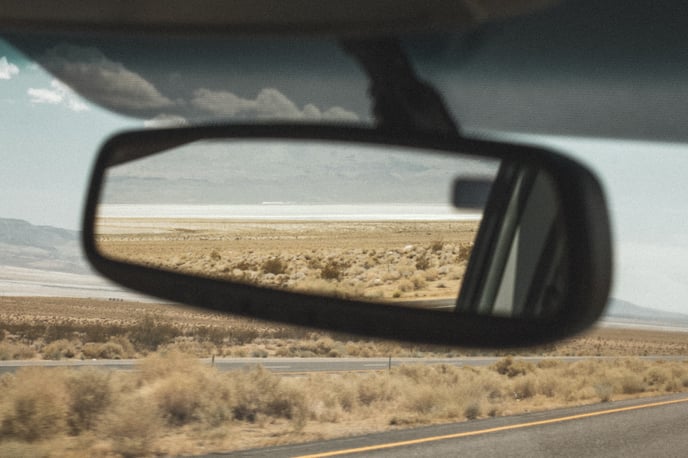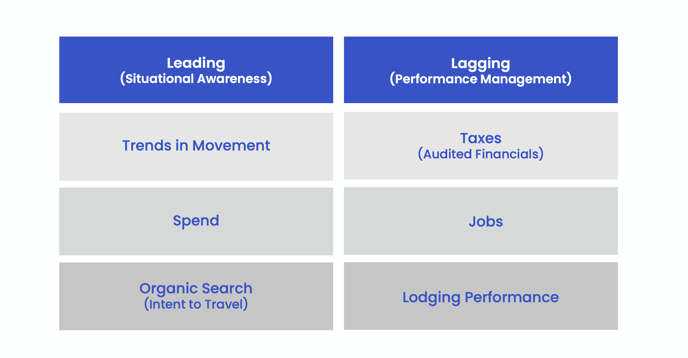 Looking at both leading and lagging indicators and how they correlate will help you get the best full sense of your visitor economy. This includes data such as demand, credit cardholder count, revenue, total spending, device count, and short-term rental. We have the ability to do this, and we'd love to use this methodology to help you!
Want to understand more about the details of Zartico's geolocation data?
Check out this article on what mobile location data is and where it comes from!