Accessing your 3.0 ZDOS is very simple. Learn how here!
We are so excited to launch the clearest ZDOS® available to any destination manager! 3.0 is here and is simpler, faster and more reliable than ever, giving you better insights with less effort.
Quick Facts
You will log into 3.0 at the same login page as usual-- Go to zartico.com and click the "Login" button. You will be directed to the login page.
You will be automatically sent to ZDOS® 3.0 upon logging in!
If you want to get over to your 2.0 ZDOS, you can use the toggle at the top where your account name is. Click on your account name, and a dropdown will show up for your 2.0 for you to click on.
Pro Tip: When your 3.0 version is displayed, you will see the text "3.0" ahead of your destination's name at the top. If you don't see a version number ahead of your destination's name, you are in the 2.0 version and need to switch over by clicking your destination's name and toggling to your 3.0 version.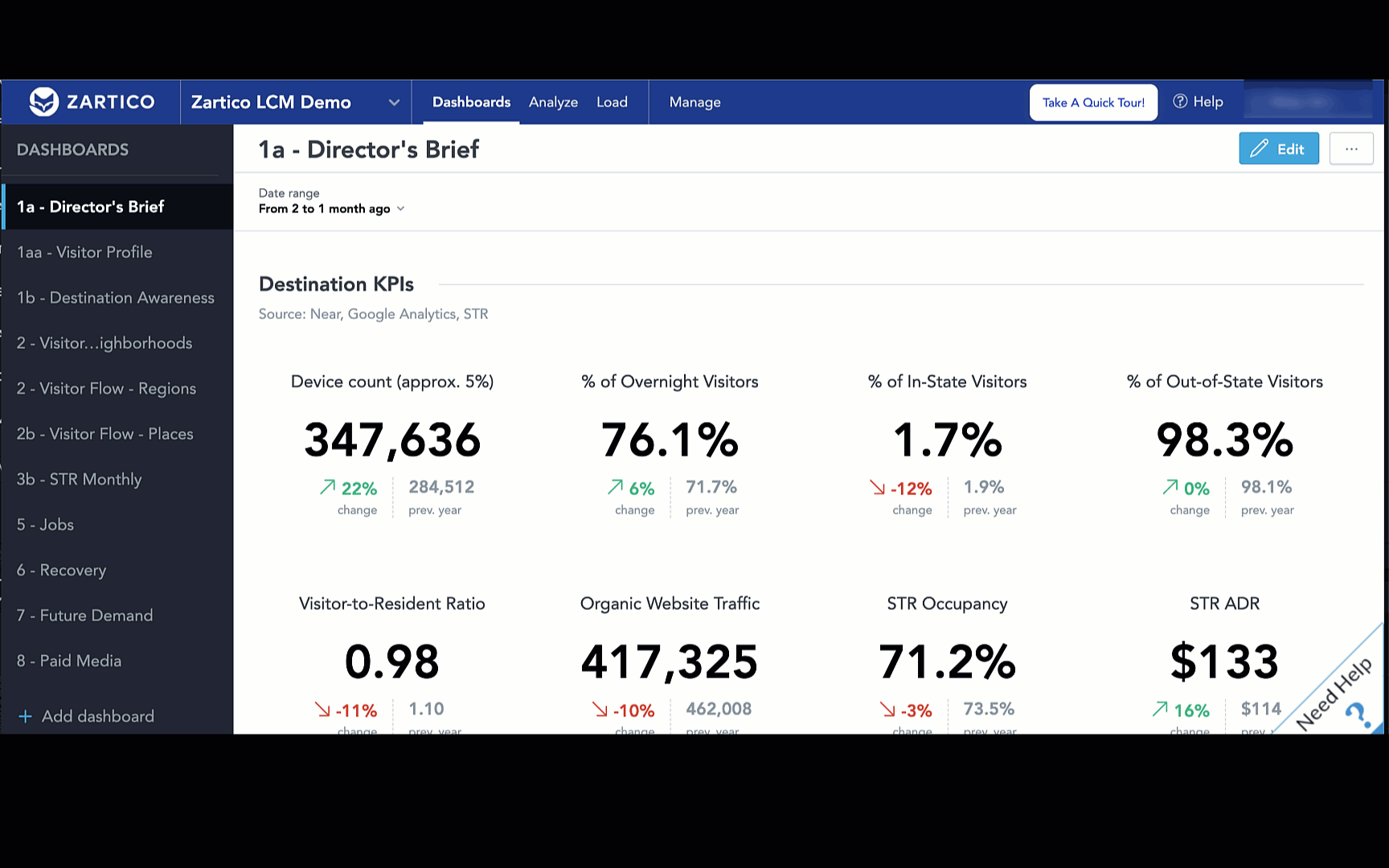 Have any issues? Contact support@zartico.com
That's it! Enjoy exploring 3.0!
Need more help? Talk to a real human.