What's the primary purpose of the Visitor Spending & Taxes module?
The following overview is from the Zartico OS 2.0.
Visitor spending patterns directly translate into revenues for local businesses and tax collections, which fund important civil services. This module helps DMO leaders understand who is spending money (are they bringing the right types of visitors) and how that money benefits the community. Our hope is that you will be better equipped with the tools to show stakeholders and elected officials, how the visitor economy positively influences economic development, prosperity, and business opportunity to the destination.
What question is this module designed to answer?
What are visitor spending revenues over the past N months and how will this translate to tax collections?
What data visualizations are included in this module?
Visitor Spending
This module provides clarity on total visitor spending from credit card receipts, visitation to specific types of businesses, and the taxes collected from the visitor economy.

Spending & Visitation by Day
Comparing visitor spending and overall visitor volume over time. Are there outliers where spending is higher or lower than normal?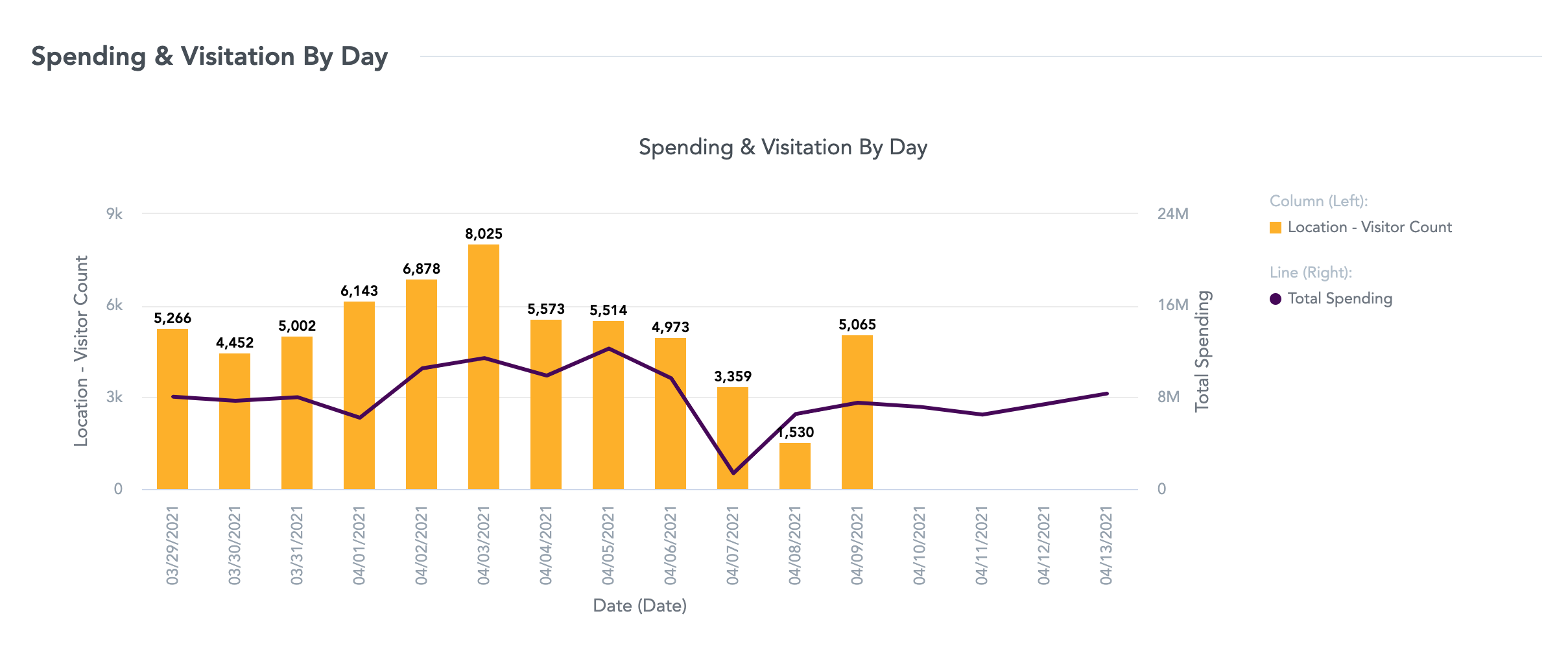 Spending Explorer
This visualization shows you how many people and how much do they spend per cardholder.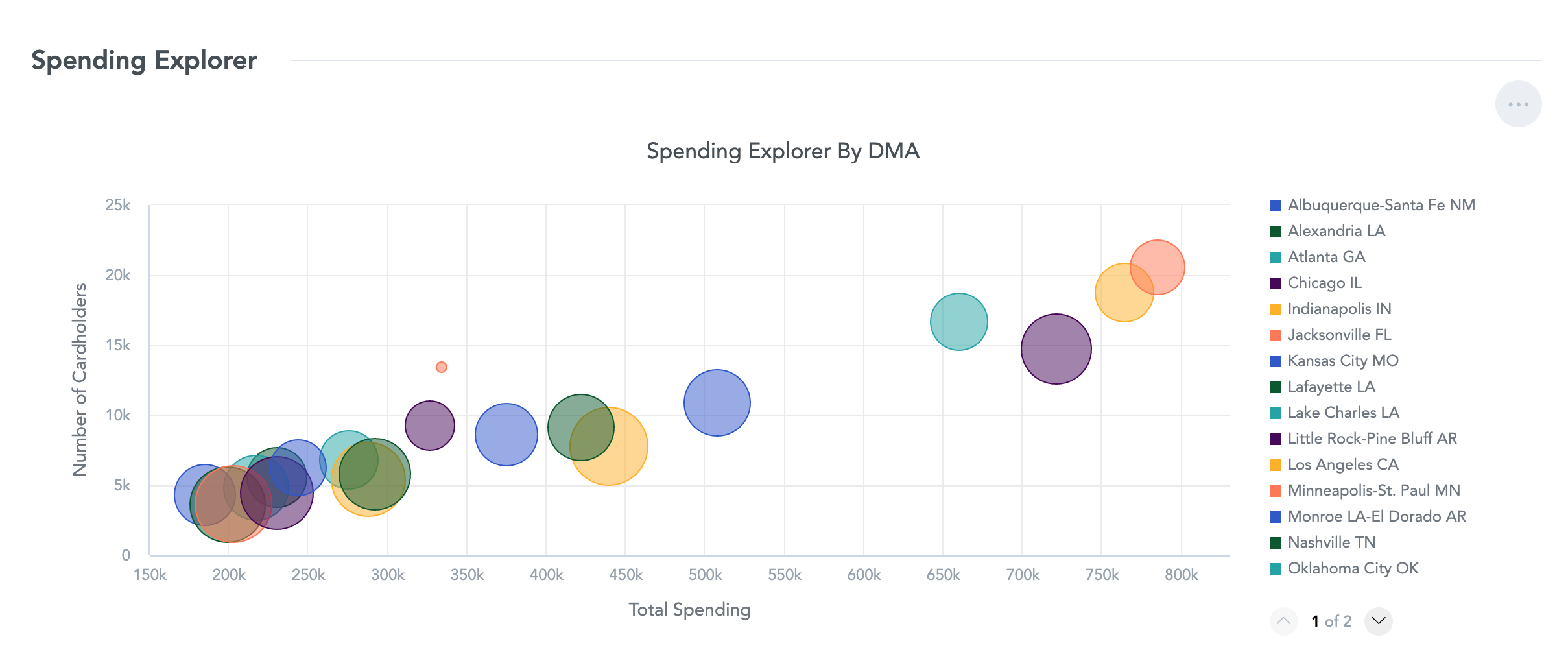 Visitor Visits by Category
This visualization calculates the percentage of visitors at tourism-related industry sectors.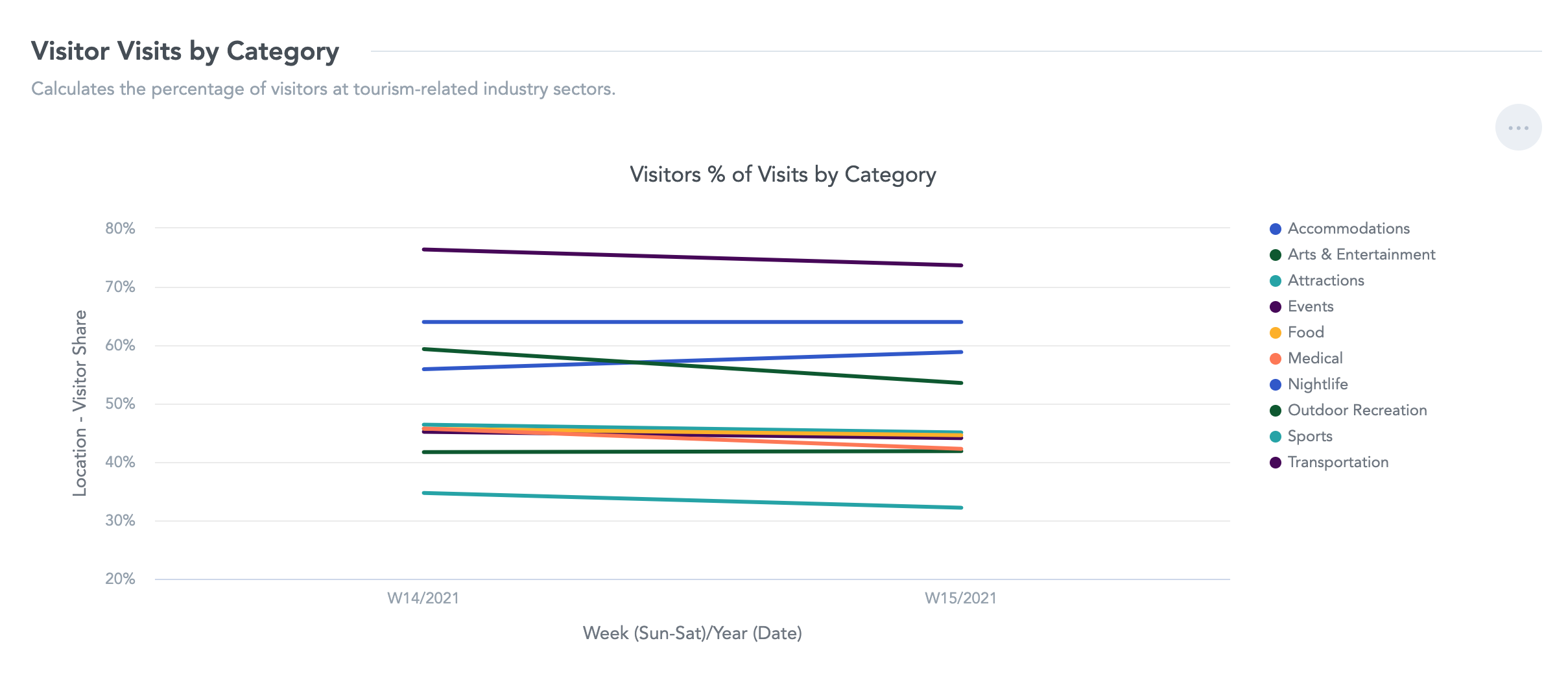 Tax Collections
We want to illuminate different types of taxes that are attributed to visitor spending beyond just hotel stays.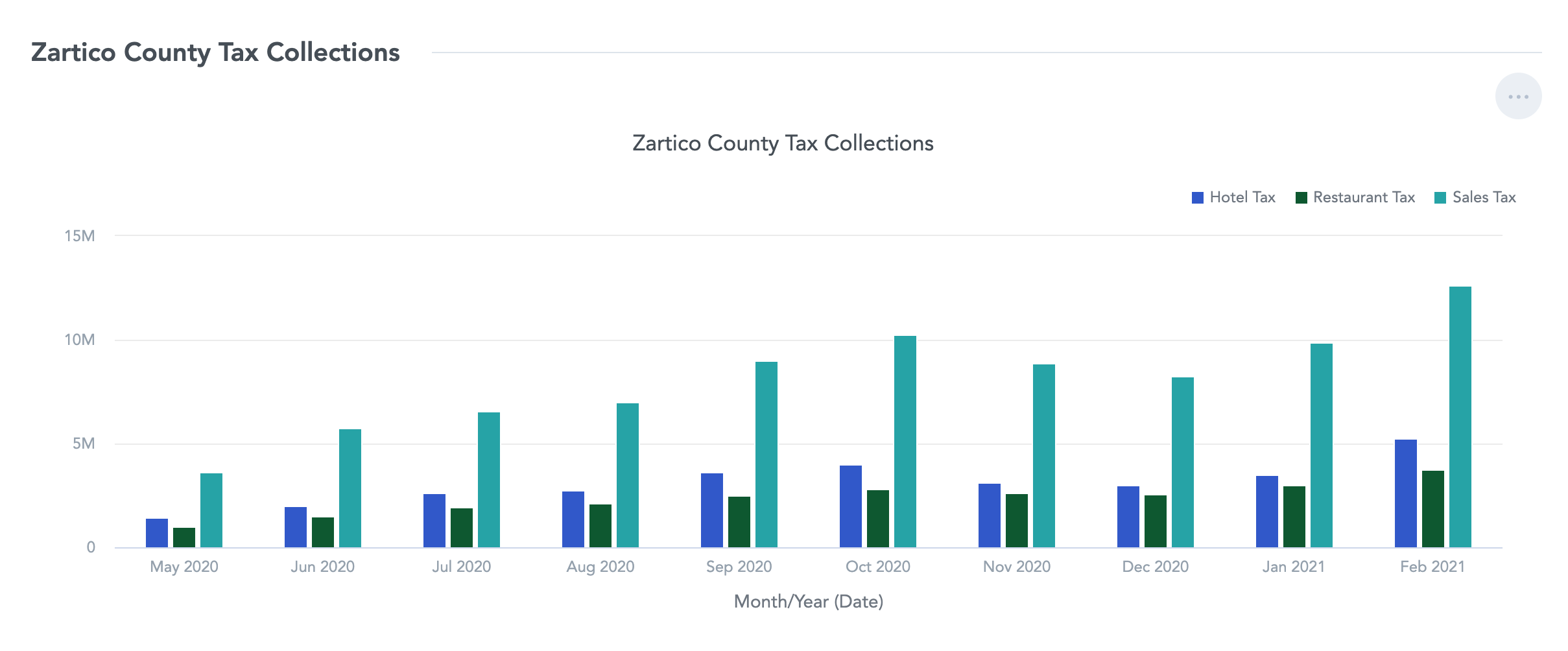 Need more help? Talk to a real human.