What's the primary purpose of the STR Weekly module?
The following overview is from the Zartico OS 2.0.
Hoteliers wield an outsized influence in your DMO and you need to keep a close watch on how they are performing. They are a bellwether for your visitor economy as a whole and revenues from tax collections fund the CVB. Note: the STR Weekly report is received from Smith Travel Research every week with a daily breakdown.
What questions is this module designed to answer?
What does the performance look like at my hotels?
Both contribute to my CVB's revenues (via bed collections) and the hoteliers are key stakeholders. Are they happy?
Am I bringing the right number of overnight visitors?


What data visualizations are included in this module?
Hotel KPIs
This set of KPIs are designed to give you situational awareness around primary hotel performance within your destination showing change over time compared to the previous period.

How does Hotel Occupancy Vary by Day?
By breaking down your hotels in common geographies aligned in the data model with geolocation data, you can start to filter and observe specific trends over time.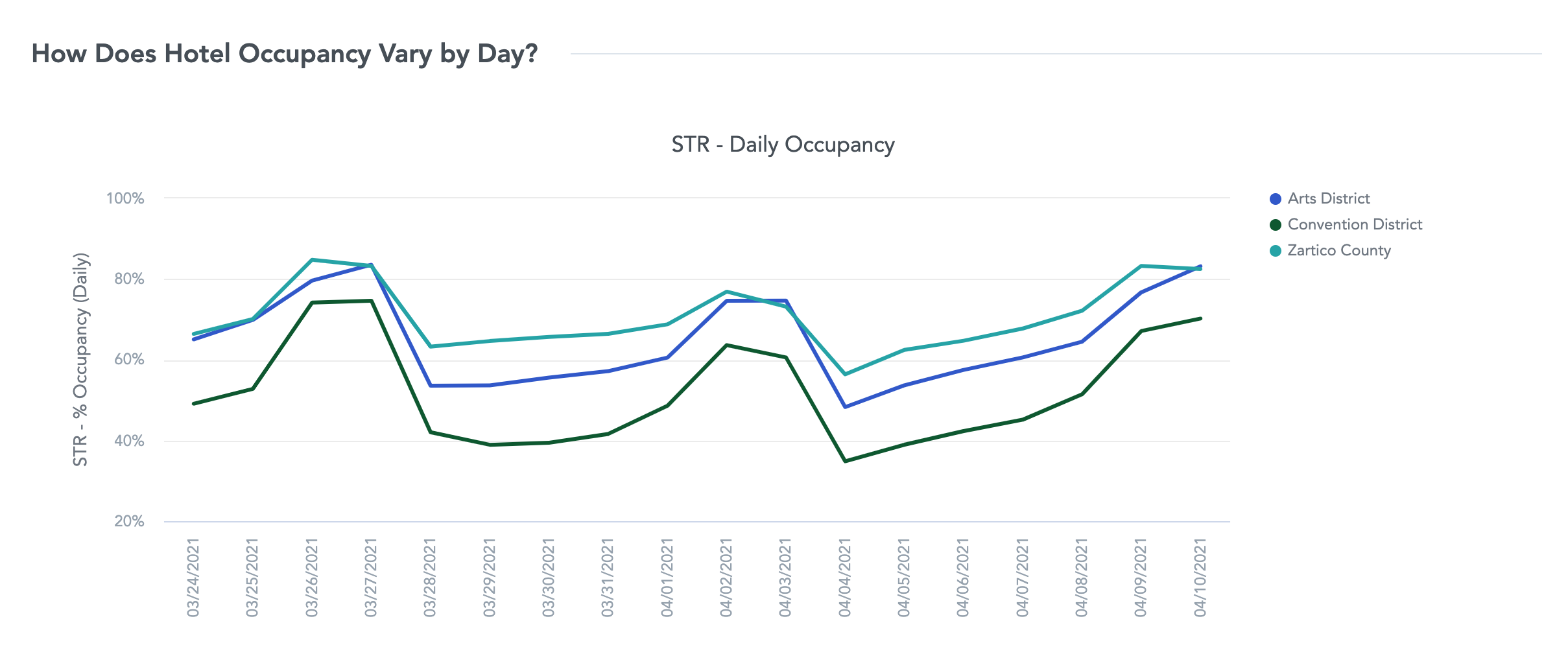 How does Hotel Occupancy Vary by Day of Week?
What is the variance within a week or given time period and how does this inform hoteliers with insight on staffing and profit?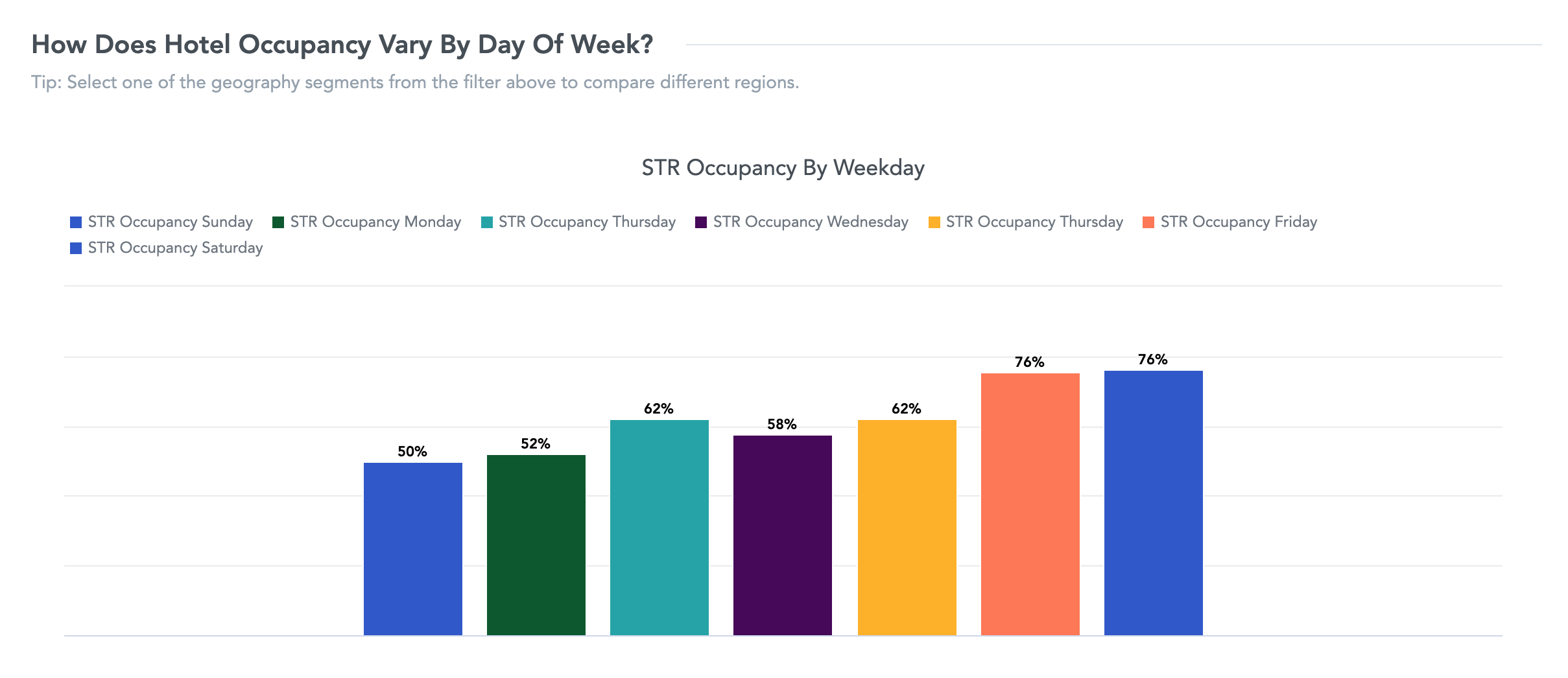 How do Hotel Daily Rates Change by Day?
This visualization provides you with a trend-over-time view of how your Average Daily Rate is performing by specific geography.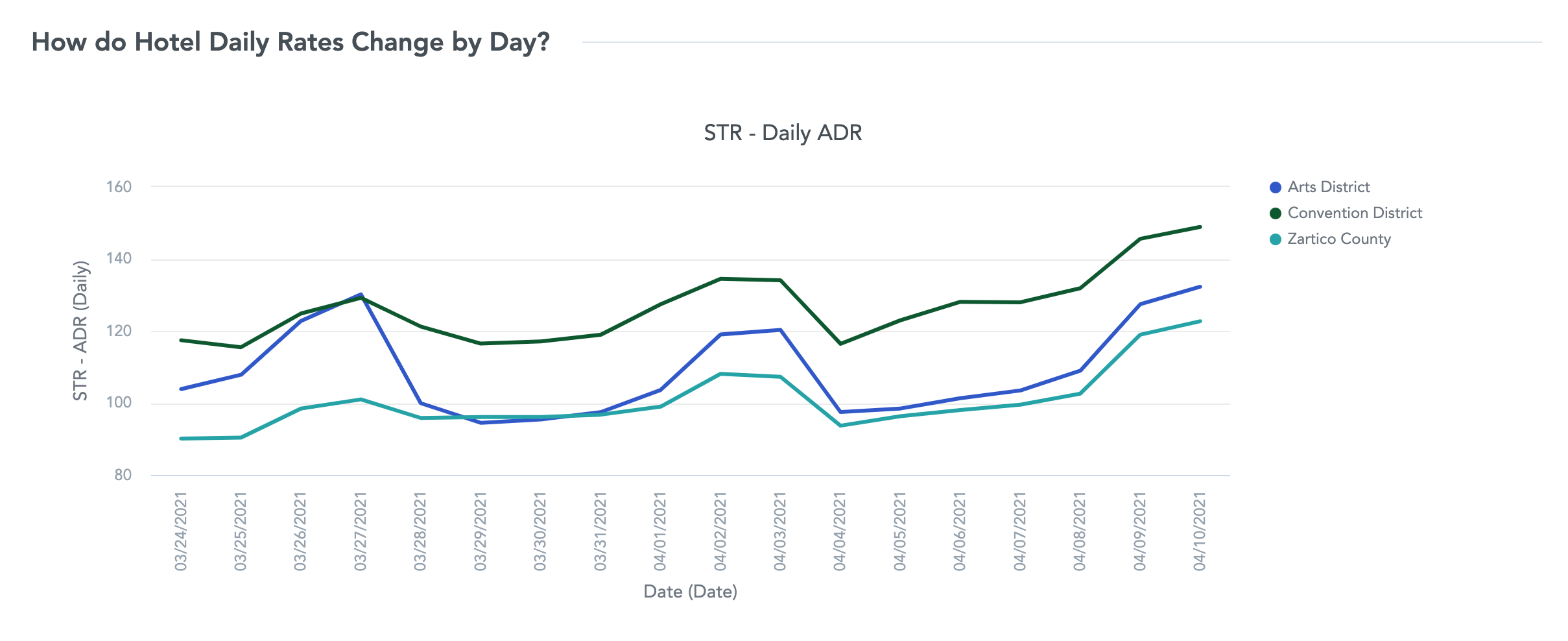 How has RevPAR varied by Day?
Revenue per available room. How are hoteliers maximizing the yield for each of their hotel rooms? This is a great efficiency metric.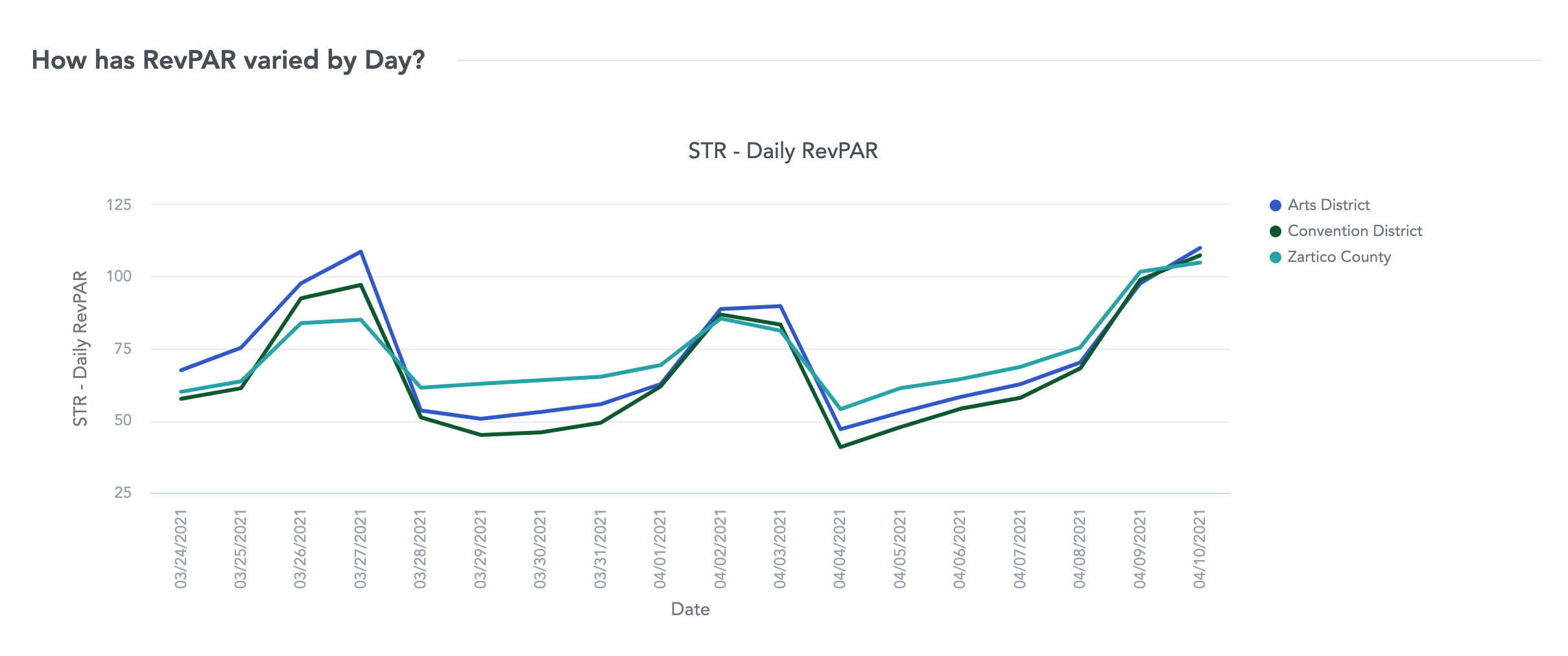 Need more help? Talk to a real human.