What's the primary purpose of the Recovery module?
The following overview is from the Zartico OS 2.0.
In a Covid world, context around the rate of movement & travel in key origin markets is necessary to understand when it is safe to begin marketing to these destinations again. These observations are helpful when determining when to target a destination's origin markets with paid media.


TIP: Start with this module and then move to the media planning module to dive deeper into the key origin market you're investigating.
What questions is this module designed to answer?
What is the status of the recovery in my key origin markets?
Are people beginning to feel it is safe to travel? Should I start spending money again? If so, where?
What visualizations are included in this module?
Source: TSA Passenger Volume
This visualization illustrates the total volume of passengers through all security checkpoints in all US airports. This macro view illuminates the confidence travelers have to move through airports and air travel.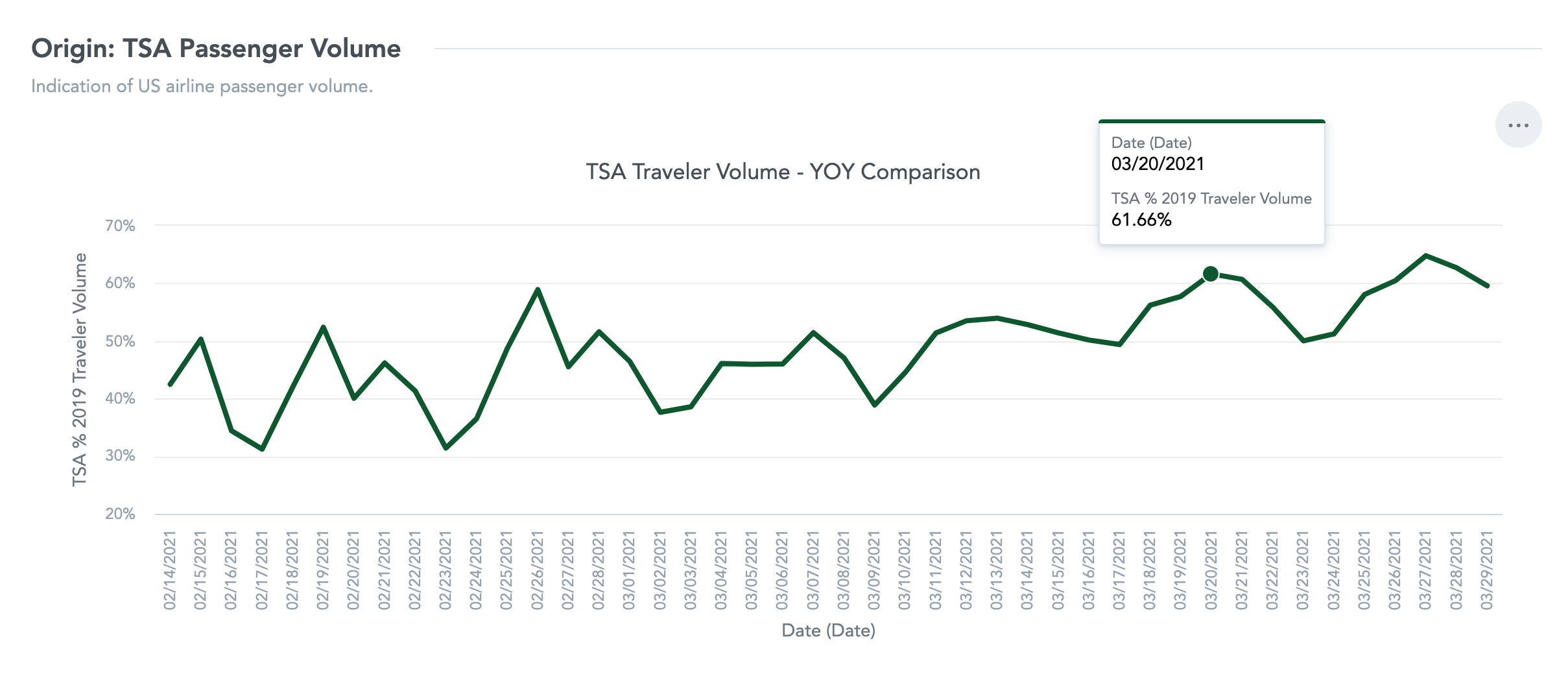 Source: Open Table Restaurant Reservations
This visualization details restaurant reservations compared to last year at the same time. The benchmark is set to 0% and -100% indicates that everything in a particular origin market is closed. If you're thinking of advertising in Seattle, for example, they might not be as receptive as Las Vegas.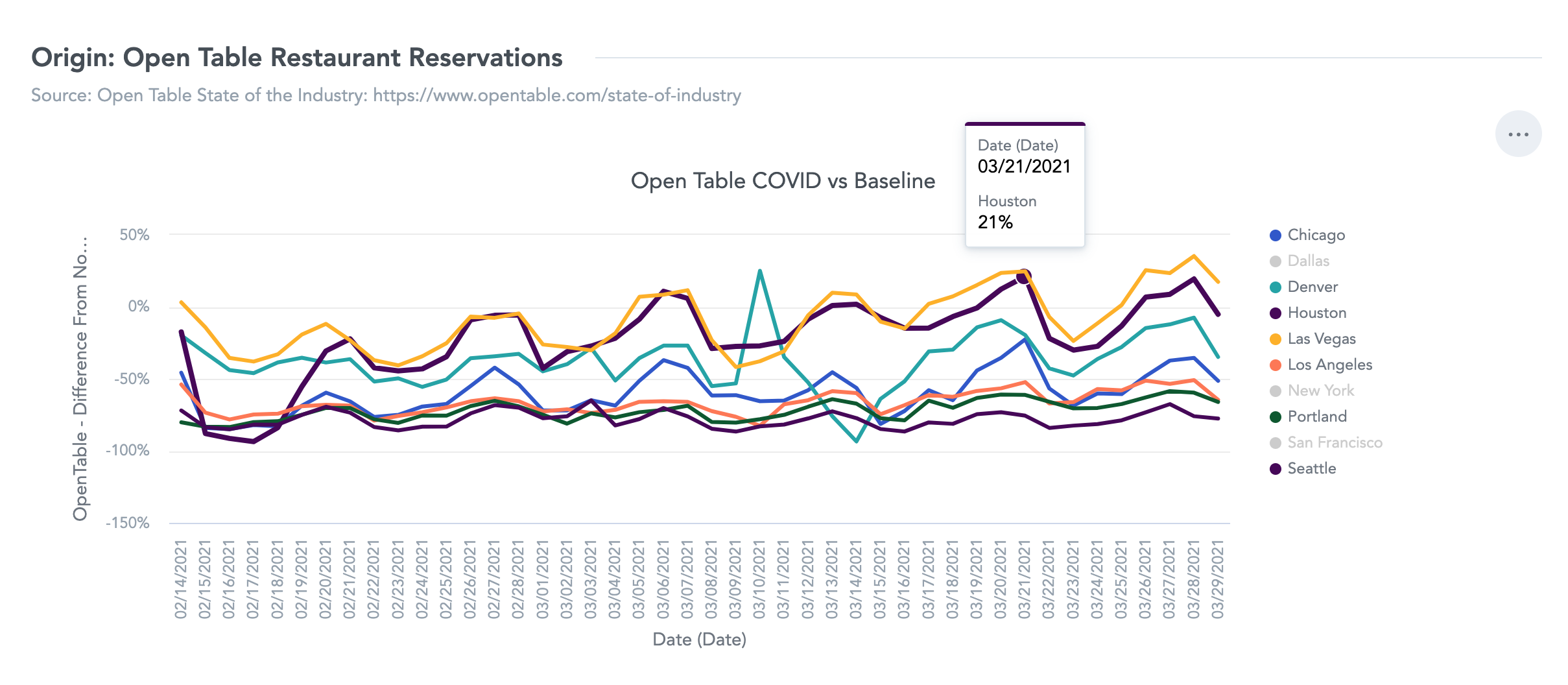 Source: Google COVID Travel Mobility - Composite Index
This visualization compares the total number of devices an origin market observes moving from workplaces to places of residence, compared to last year. The benchmark is set to 0% and -100% indicates consumers in a particular origin market are not moving around within their home market.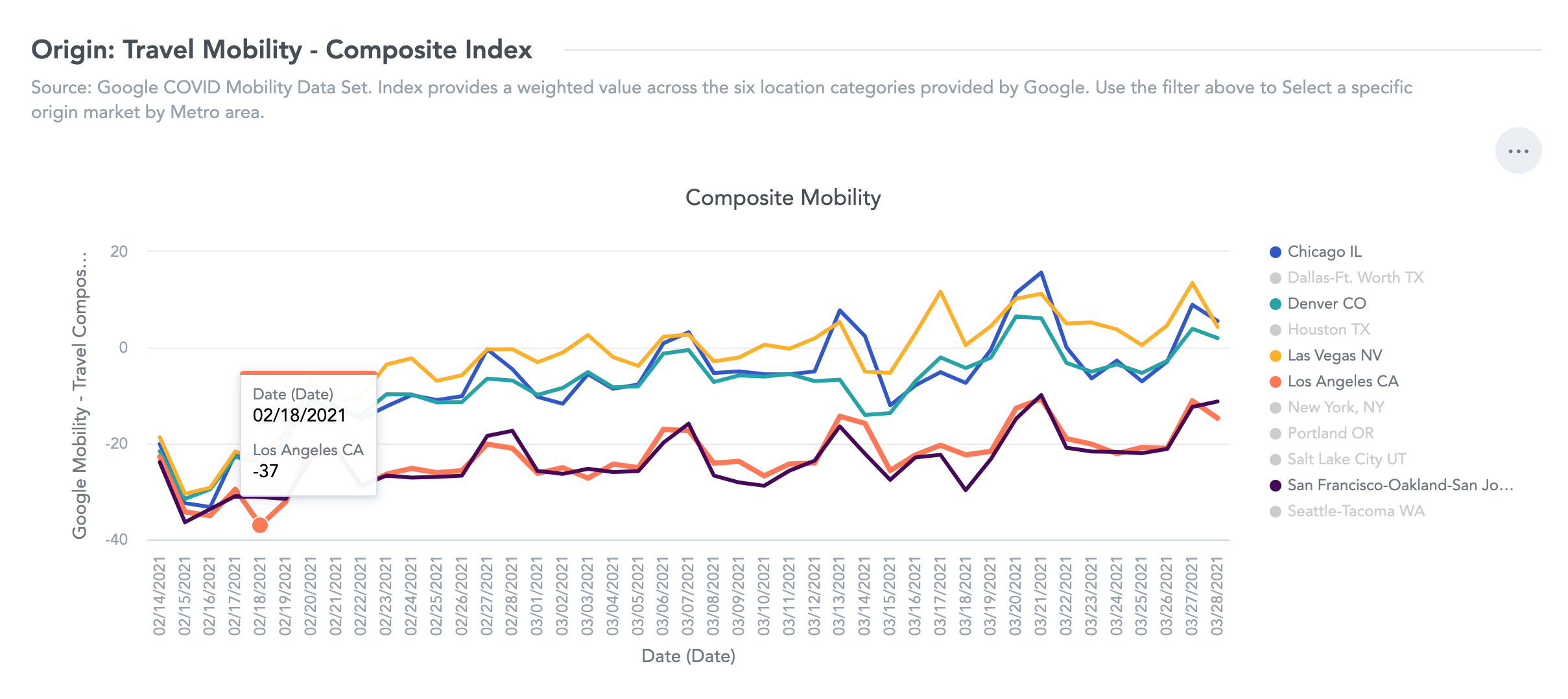 Source: GA Organic Search - 7 day average over the prior week
This visualization compares the rolling average of organic search volume over the prior week. Increasing values show an acceleration of searches. If organic search increases from an origin market, several questions to explore are:
Are these travelers beginning to plan trips to your destination?
Are you running any paid media in this market or have you garnered any earned media in this market?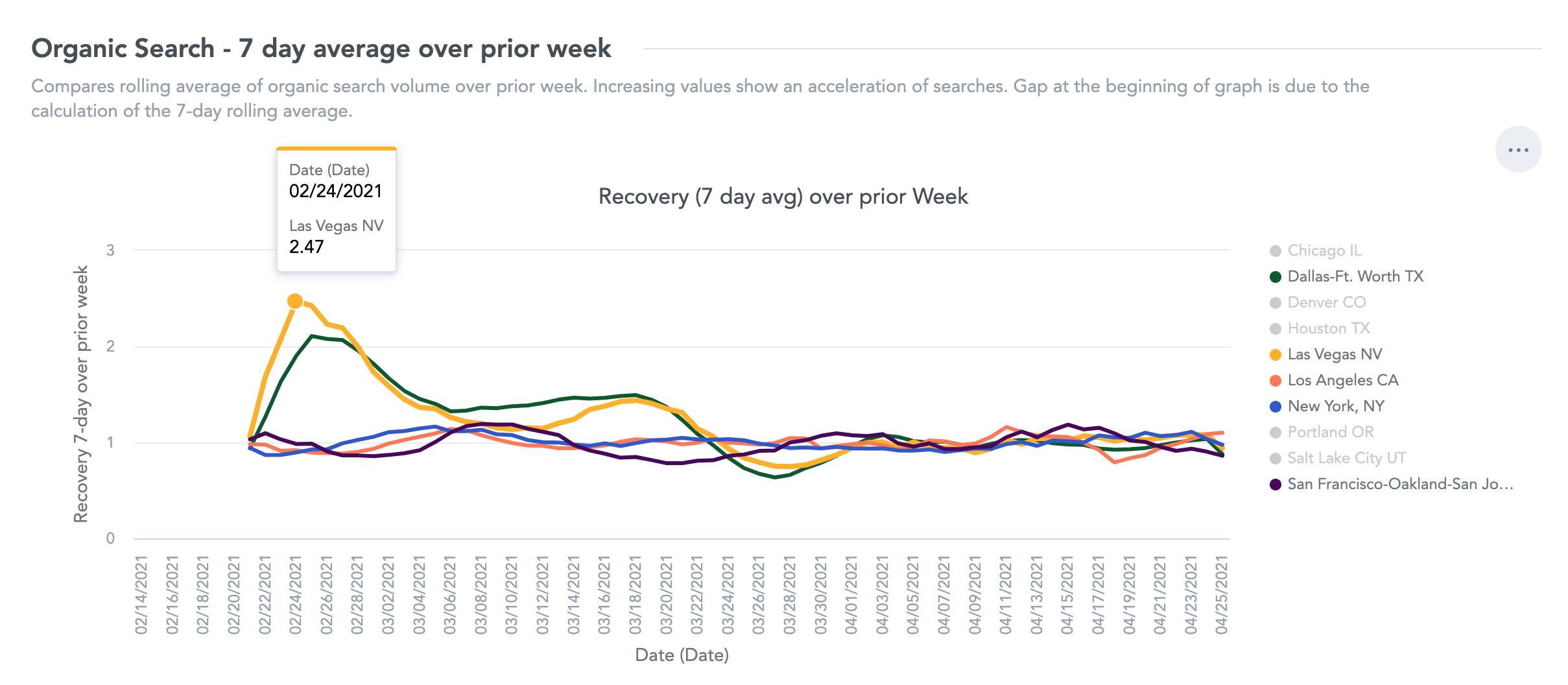 Need more help? Talk to a real human.