What's the primary purpose of the Media Planning module?
The following overview is from the Zartico OS 2.0.
What if before you ever commit to a single media campaign, you could understand how your target audiences have performed in the past? That's exactly what the media planning module is designed to do for you and any agency partner.
Your outreach efforts will be most valuable if you tailor your messages to the ways visitors experience your destination. Understanding when, where, and how they travel to your destination, combined with behavioral or psychographic segmentation helps your performance marketing be more efficient.
What questions is this module designed to answer?
Once you've identified what markets are visiting your destination, or which markets you want to target, how do you understand how to target them and how they typically experience our destination?
When you need to go get new visitors, how does this help you attract the right ones?
Are there any trends in weather or particular time of year a market has visited you can capitalize on?
How do you find and target your most valuable audience?
What data visualizations are included in this module?
Origin Market Indicators
Start by filtering into a particular market to discover what percentage of total website sessions and organic search they've accounted for in the past.

Visitor Volume Comparison
When looking at your top 10 origin markets, who is visiting and how long do they stay? Click on each origin market and view the trip type of your visitors. This should give you a better understanding of the characteristics of each market. Traditionally, volume might have been the most important measure, but now with geolocation data, yield can create a better visitor and resident experience. Tip: Hover over the chart to see trip types by origin market. You can also filter by desired origin market (standardized metro area) at the top of the page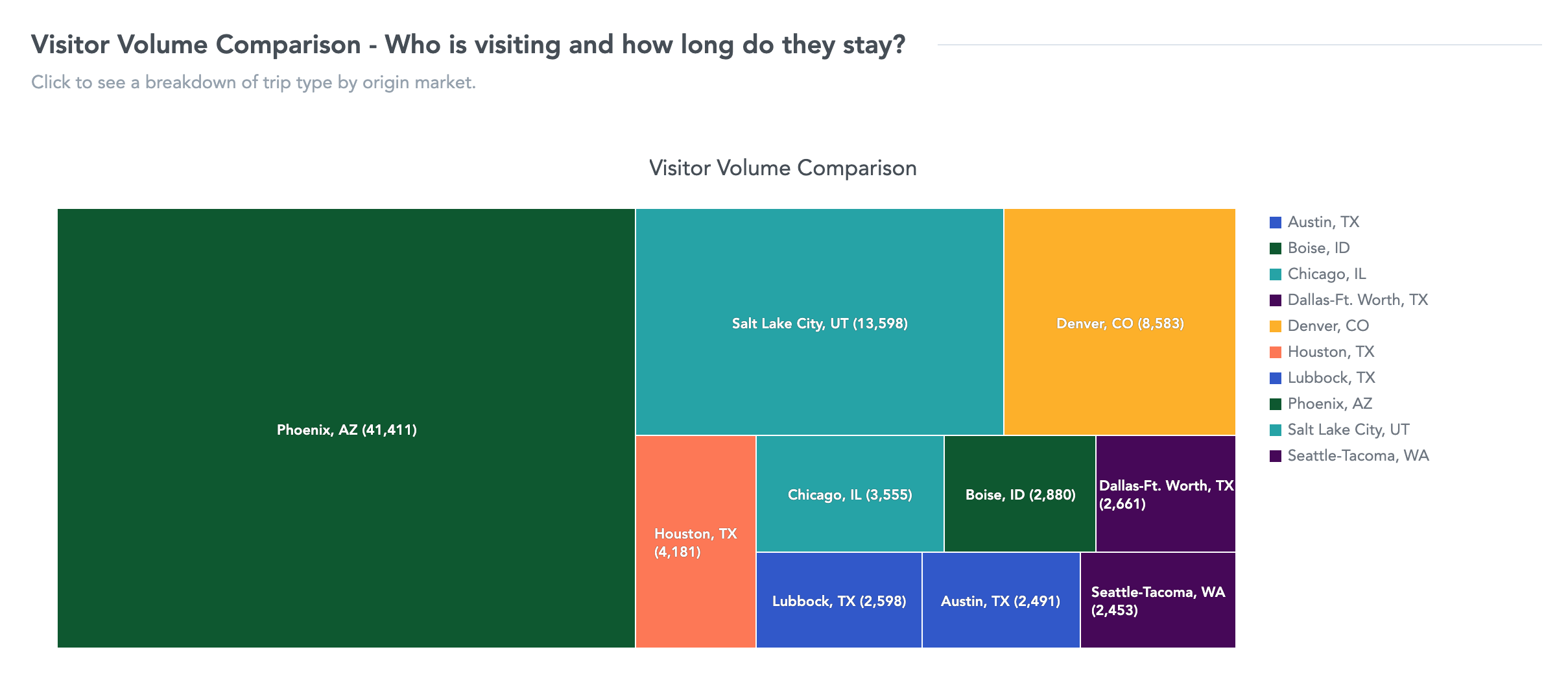 Visitor Volume by Origin
When do people from a particular top 5 market visit? Are there any trends or characteristics to note?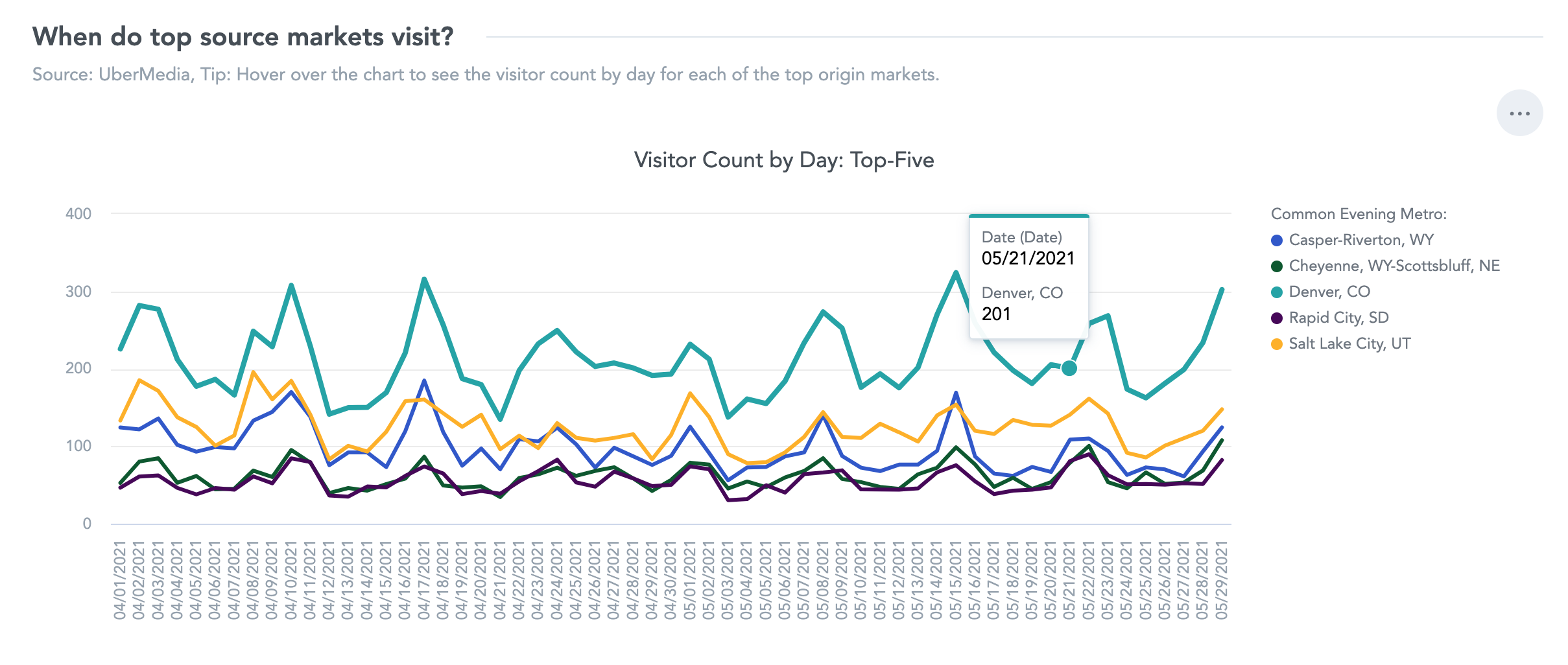 Visitation by Neighborhood (or Region)
Select a specific origin market in the filter at the top of the module and discover where in the destination they visit.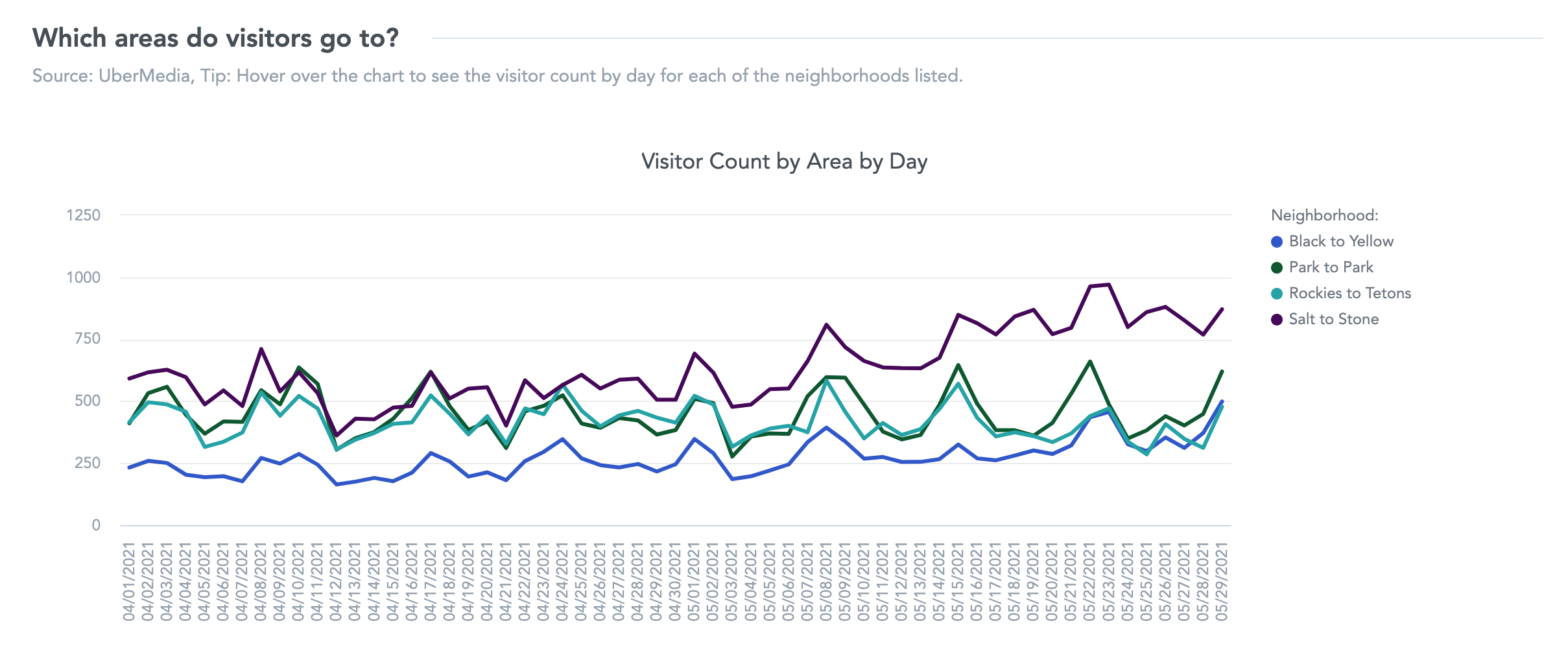 Visits by POI & Trip Type
Are there specific places attracting visitors from an origin market? Note: contextual POIs are grouped together.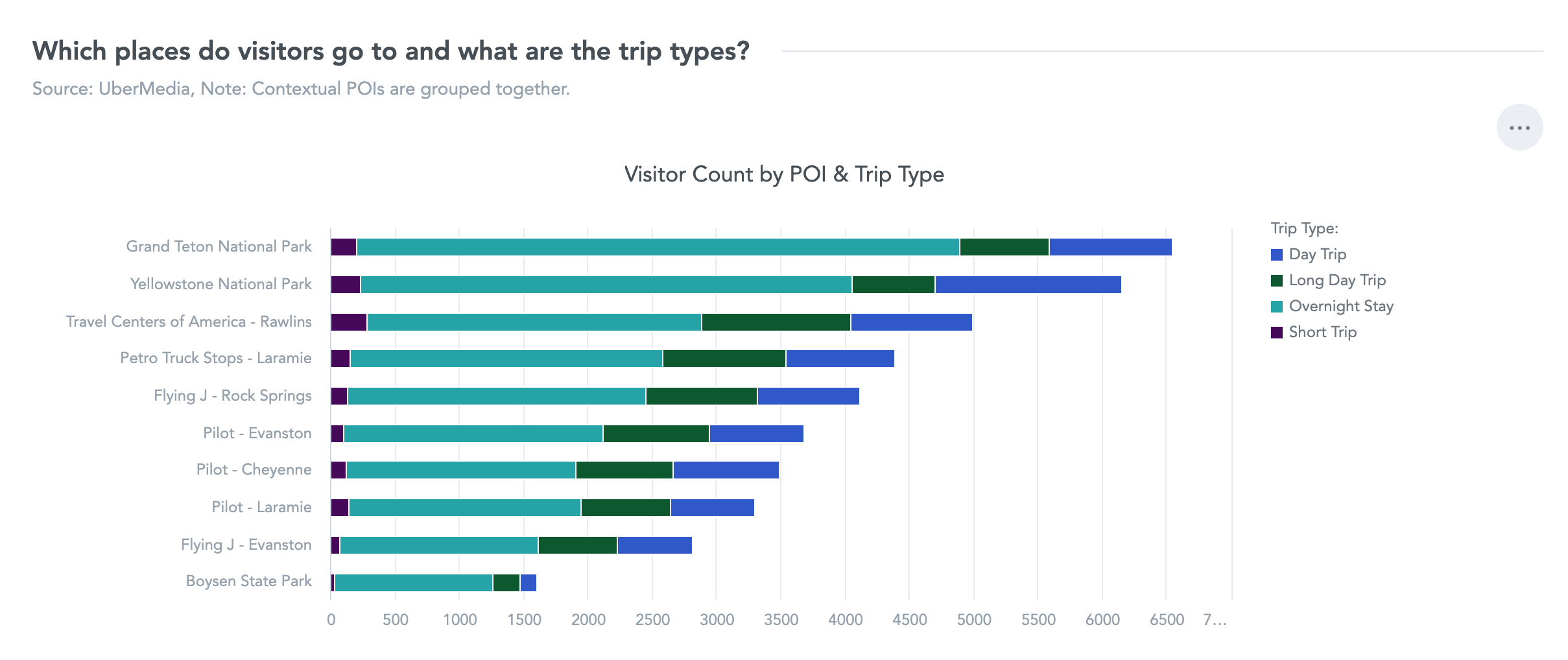 Content Topic Performance
What content do travelers from this market engage with? Social Media, paid search, and email can all benefit from an optimized focus on what interests your visitors most. Tip: The bubble size indicates the total website session duration.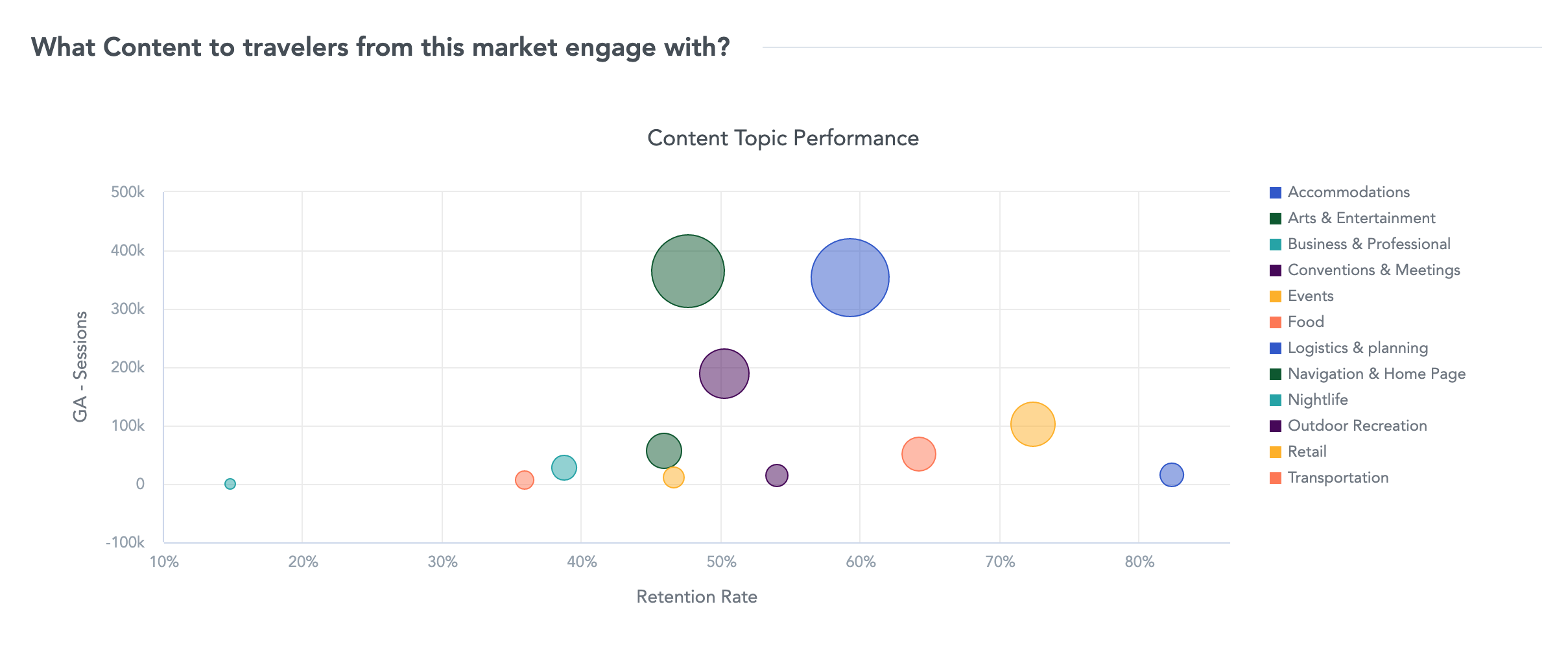 Origin Market Weather
How has the weather been from an origin market been in the last 90 days compared to a 5-year average? Does this impact travel interest to your destination? Can you take advantage of any opportunities weather creates?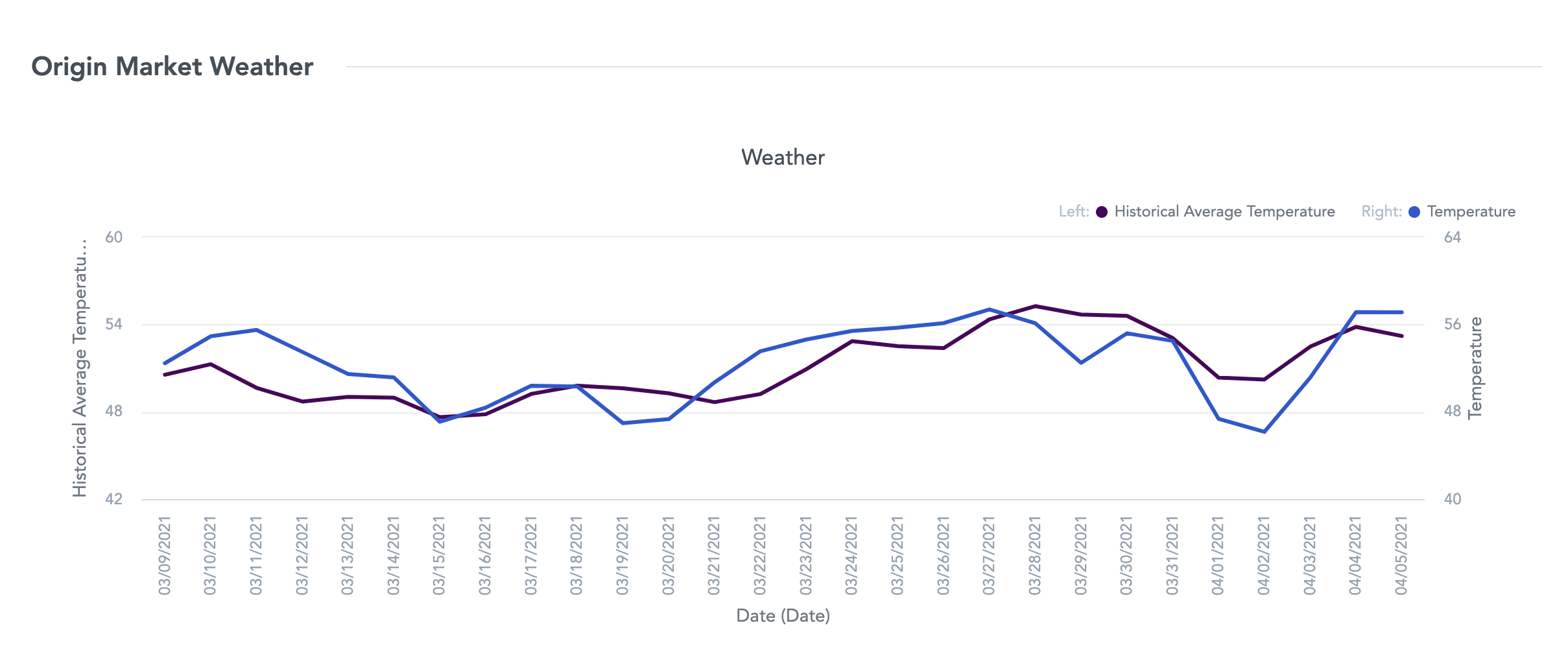 Market Characteristics
Be sure the content you're creating for any paid campaign aligns with the demographics of those visitors within your targeted market. Tailoring language, copy, and CTA's to household income can help you connect with your audience better. Source: American Community Survey.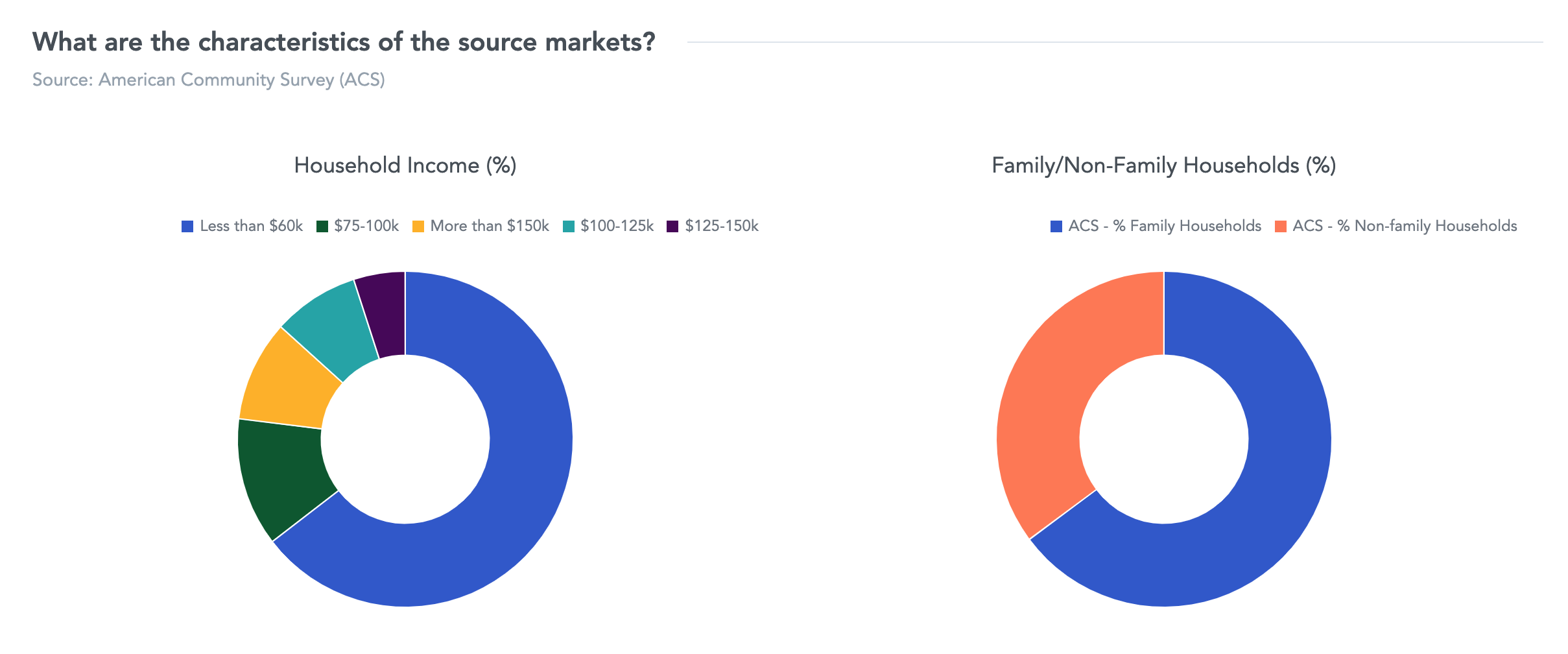 Detailed Household Income (%)
Source: American Community Survey (ACS)

Need more help? Talk to a real human.