What's the primary purpose of the Jobs module?
The following overview is from the Zartico OS 2.0.
Understand the employment situation in your destination and have external benchmarks to contextualize your job situation (and recovery) against other destinations with similar characteristics nationwide.
What questions is this module designed to answer?
How am I performing over and against a competitive and benchmarking set of peer destinations? (As defined by BLS percentage of employment and total wages updated monthly.)
What data visualizations are included in this module?
Leisure and Hospitality Jobs
Source: Bureau of Labor and Statistics.

BLS Employment by Industry
What percentage of Total Employment is within the Leisure and Hospitality sector? And how do all of the jobs in your given community break down by industry?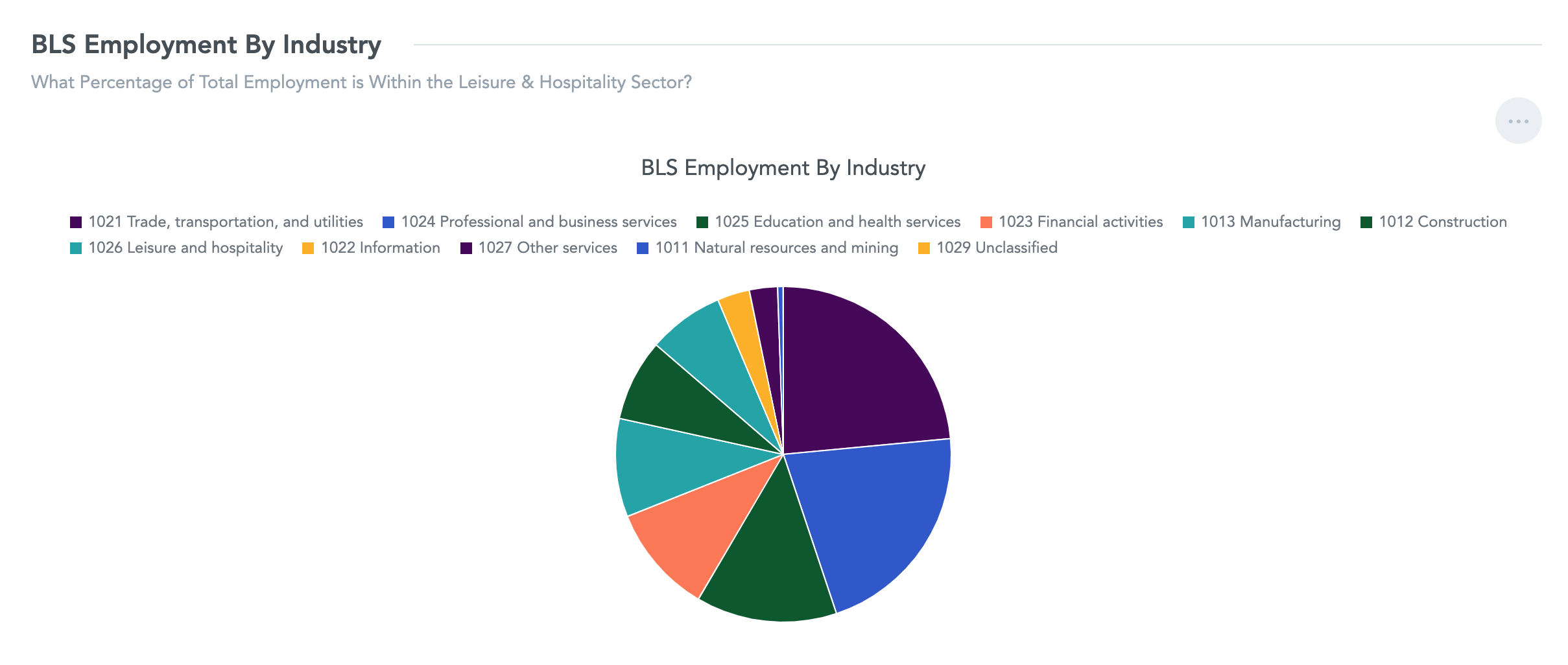 Change in Wages by Industry
How is the Leisure and Hospitality industry comparing to other industries in your community?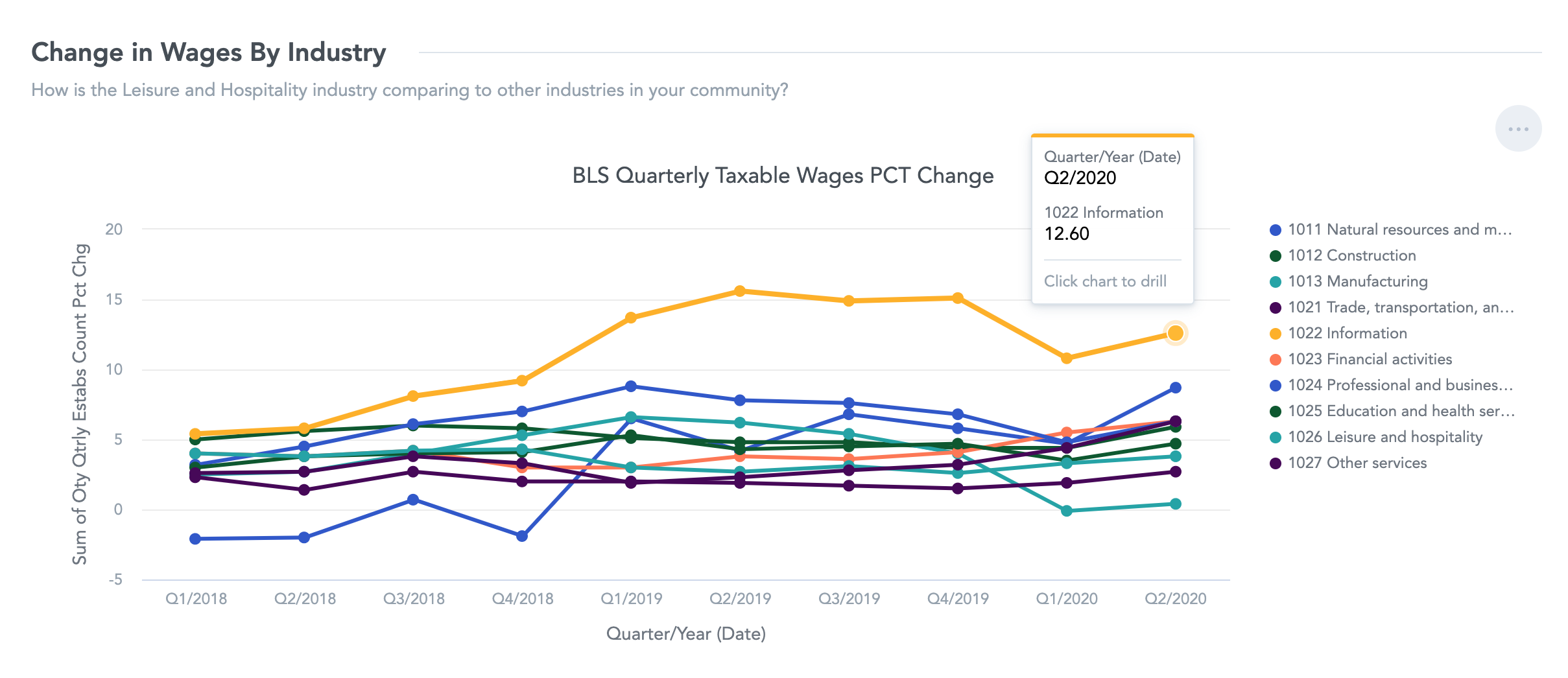 Leisure and Hospitality Job Sectors (Unweighted)
Track the Leisure and Hospitality job sector over time and even more granularly.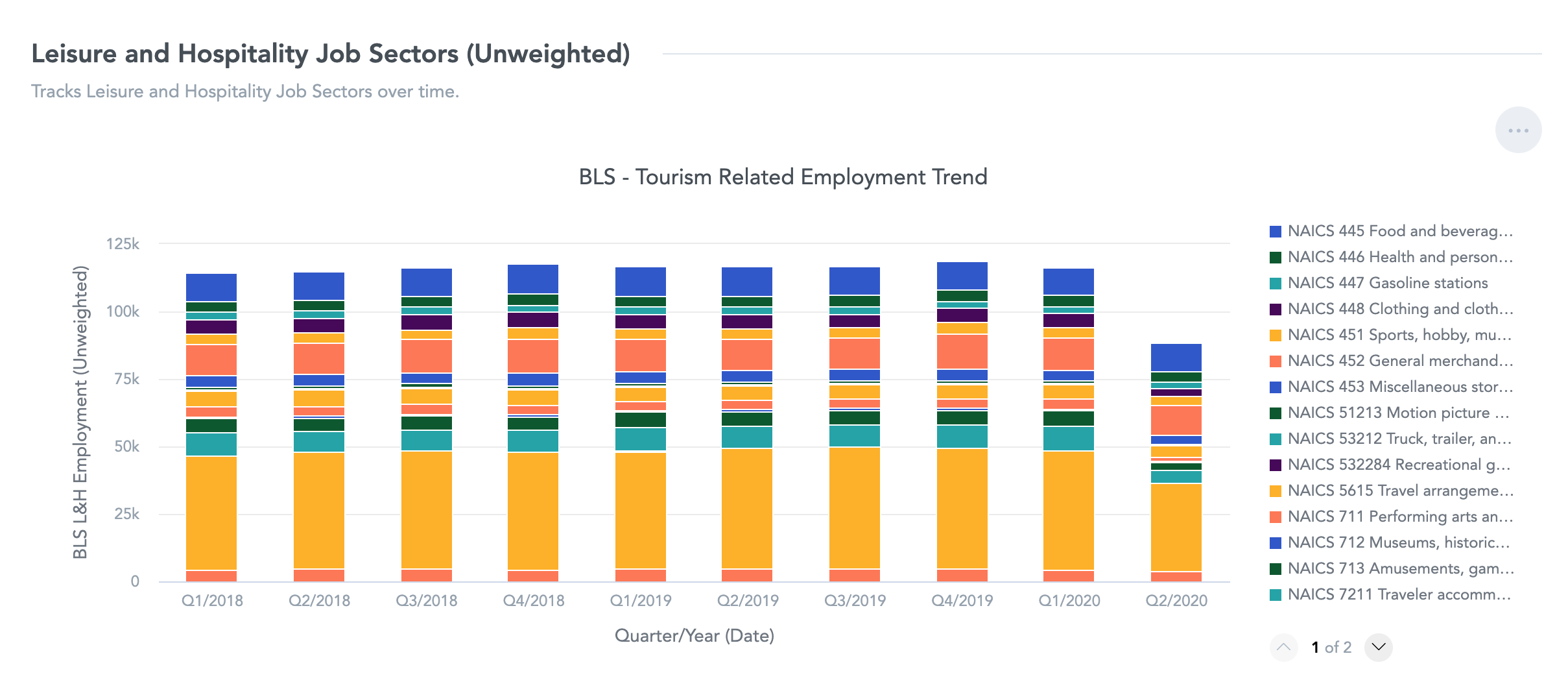 How are Leisure and Hospitality Wages Trending Over Time?
Here is where you can see the economic impact over time, noting where wages and employment numbers increase or decline.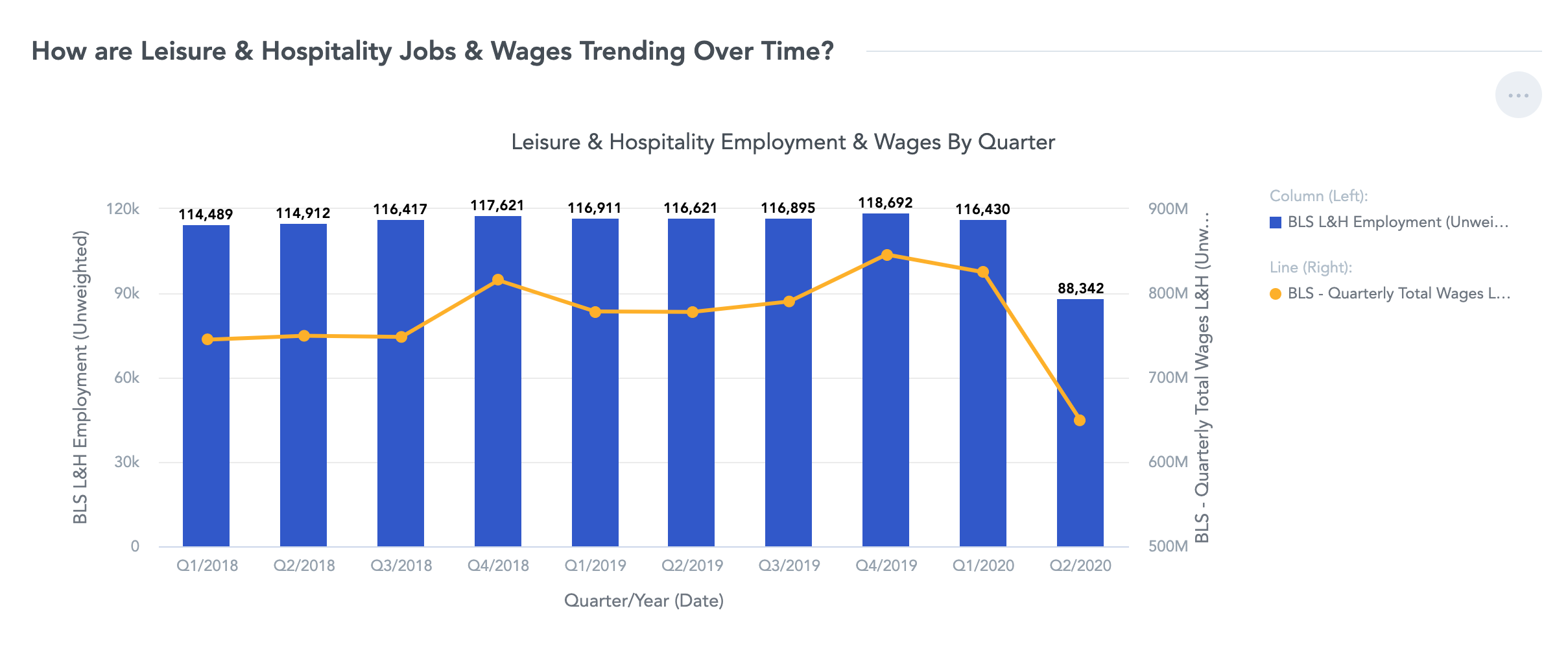 How do Leisure and Hospitality Jobs Compare to Other Industries?
Are there industries that are disproportionally high or low on either employment or wages? As a specific industry gets bigger, will wages increase?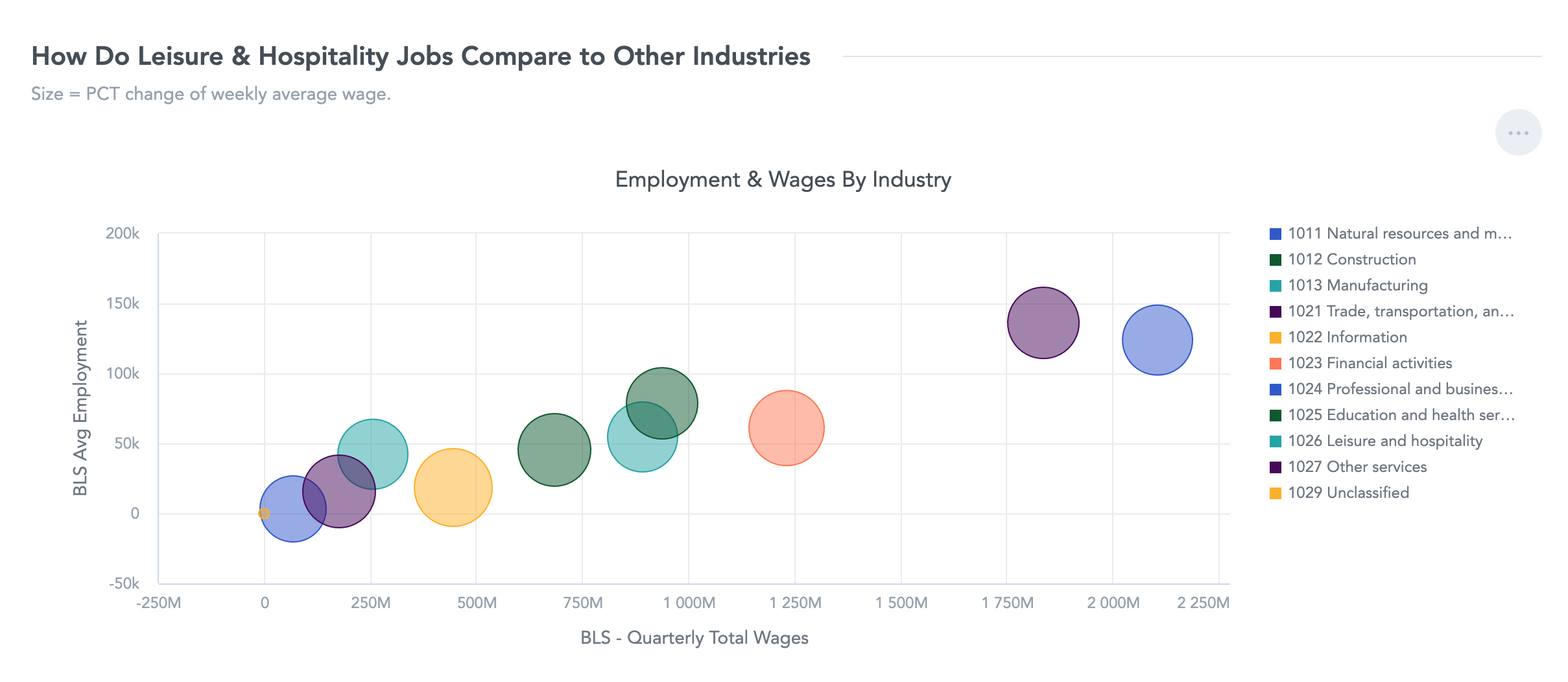 Need more help? Talk to a real human.